Florida lies in a sub-tropical region of the country and is prone to severe storm weather, especially during its annual hurricane season. As a result, there is a strong likelihood that your home has or will suffer wind and/or hail damage. The storms are categorized as thunderstorms, tropical storms, and hurricanes. Depending on storm strength, they can cause damage to roofs, fences, windows, gutters, pool screen enclosures, landscaping, and interior ceilings.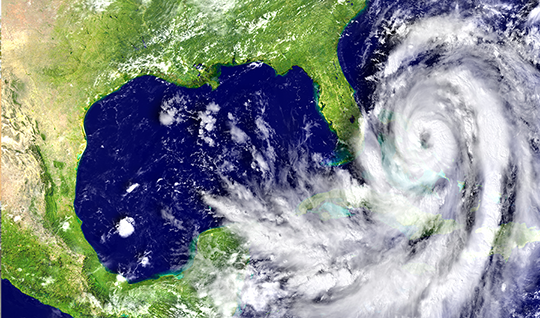 ---
Our home restoration services include:
・Free Home Inspection and Insurance Claim Representation
・Emergency Leak Mediation and Repair
・Roof Repair and Replacement
・Interior Leak Repair and Restoration
・Exterior Wind/Hail Damage Repair and Restoration
---
When restoring your home we use the latest techniques, best quality materials, and conform to governing Florida building codes. Our storm restoration repairs and enhancements include:
・Roofs
・Gutters
・Painting
・Windows
・Siding
---
Roofs
The roof on your home is its primary protective barrier. Storms and aging can reduce its ability to perform its protective function. We repair and replace damaged roofs using industry best practices and materials. As a certified licensed roofing contractor, we perform all work in accordance with the Florida Building Code so your can be confident in the work we perform. As a Owens Corning Preferred Contractor we offer best-of-breed products and an industry leading warranty which includes transferable limited lifetime manufacturer's warranty and our 5-year workmanship warranty. We have access to a wide range of roofing products that meet your color and style requirements.
---
Seamless Gutters
Gutters are installed to capture water from your roof and channel it away from your home thereby protecting it from water damage to siding, windows, doors, landscaping, walkways, and the home's foundation. One inch of rainfall can result in 500 gallons of water running off your rooftop. While gutters come in steel and copper, we specialize in installing seamless aluminum gutters due to their popularity, durability, and cost advantages over other materials. Aluminum is easy to work with, will not rust over time, is available in a wide range of colors, and doesn't require special support structures due to their light weight. Our gutters are custom fabricated onsite so they're guaranteed to fit your home. Our gutters come with a limited lifetime warranty on both materials and labor.
---
Exterior Painting
The paint on your home's exterior provides more than just enhanced curb appeal. It protects your home from elements that can lead to premature wear and erosion. Additionally, painting your home prevents termite damage, extends the life of siding, and helps maintain your home's structural integrity. Our exterior painting services include pressure washing, concrete cleaning, deck and fence painting, and wood repair and replacement. We only use professional grade paints including paints Sherwin Williams, Benjamin Moore, and comparable brands. We provide a limited 5-year workmanship warranty and generally a 15-year manufactures' paint warranty.
---
Window Replacements
Whether due to storm damage or time, the need to replace your existing windows provides an opportunity to install the latest high efficiency windows that not only protect your home's interior, but also increases your home's energy efficiency. Outdated or broken windows can lead to costly water and storm damage, and leave your home less secure for your family. Our windows feature protective glass that can withstand high pressure winds and impacts during storms, strong vinyl frames that won't rust, chip, warp, or break, and come with a limited lifetime warranty on both materials and installation.
---
Siding
Whether your home's siding is wood, vinyl, or stucco its susceptible to the effects of high winds, hail, aging, and water damage. We repair and replace siding in response to your particular situation. We have expertise in soffit and fascia installation, replacement siding, and new siding options using products from James Hardie. James Hardie offers a complete solution for siding, house trim, and home soffit products which ensures that your home's exterior will be protected by the unmatched durability of James Hardie siding and some of the building industry's most comprehensive warranties – 30-year non prorated, transferable, limited product warranty, as well as a 15-year limited warranty on their exclusive ColorPlus® technology finish that covers both paint and labor.